The strength of a person's perspective is based on the number and quality of knowledge structures. And the quality of knowledge structures is based on the level of a person's skills and experiences. Because people vary substantially on skills and experiences, they will vary on the number and quality of their knowledge structures. Hence, there will be great variation of media literacy across people.  – Media Literacy,  Chapter 1& 2 (Potter)
Ready… set… go!
Another semester is up and running but I wasn't quite running at the get go! My name is Nicole Reeve and I am currently a grade 2 teacher in Regina, Saskatchewan. I am working towards my Master of Education in Curriculum & Instruction. This semester I set out to take on two classes. I was ready and prepared with the idea that I was going to be busy and that my social life might take a little hit this semester but was more than alright with that seeing as I was on track to finish  my degree this summer. Reality hit hard the first week back after Christmas break and I was feeling overwhelmed just 3 days in. So plans have changed a little and it's a little ironic how it all worked out!
Both of my classes were to be online, one being this one and another being housed through UR Courses. Day one of the semester came along and UR Courses isn't working and I can't get access to that syllabus. Of course, I am a bit of an over planner so I'd already purchased the text books for that one. Back to work, two classes starting and report cards looming I was already feeling the pressure and technology was failing me. See the irony there? With a couple #courosclasses under my belt I knew there was likely to be an online sign up for some sort of project right off the get go. How was I going to do this if I didn't know the due dates for the other class? Panic! (Okay, maybe not full on panic but I was feeling the pressure.) First 832 class rolls around and sure enough there is a sign up (thanks for not doing it that night Alec, you saved me some grey hairs with that one) and a major project. Major project? No problem! Ideas for those in the past have come to me no problem.
Insert real panic —-> no idea for major project, no access to second class and work is back in full swing.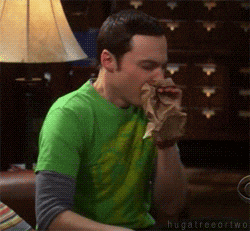 Fast forward to two weeks later and I've got it cased (I think)! I am one class lighter, have an idea in my head and report cards are slowly coming together. I call that progress!
My idea for the major project this semester is going to be combined with a recent extra curricular club that I have started at work. I am sure I read over the major project in the syllabus 5 times before it came to me that I am already doing something that I can use and this class will quite likely help that club to be more successful that I had even envisioned. The club is a Technology Team made up of grades 5-8 students who have an interest in learning about new technologies to support their learning. Right now I am in the beginning stages but here is what's happened so far!
What I've already done…
Advertised the team on announcements and held an information meeting
Handed out an information and parents permission form (this letter tells you a little bit more about the goals of the team)
set up our first month of meetings
Collected permission forms
Set up a Google Classroom for the club so we have a 'home space'
Had students take an information Google Forms survey to tell me a little bit about what they already know about technology and what they want to learn. More to come on their responses later!
Held first team meeting where we discussed Digital Citizenship and what students currently know. We started our conversation with these videos:
What's next?
Find a way to hopefully engage some grade 7 &8 students, currently right now I only have grade 5 & 6 students interested
Invite parents to join the conversation in our google classroom (need to do some thinking on just how that looks first)
Inform parents that I will be using this team as a project for my class

If anyone has used a Masters course project, combined with something in their classroom/school and asked for parent permission I'd love to chat about how you did that!

Powtoon will be our first tool that the students explore.
End goal?
I am sure this will change over time but my goal is to create a collection of students in my building who are confident digital citizens with a growing understanding of media literacies. I want them to be able to share the value, possibilities and opportunities that technology can provide in a learning environment with their classmates and teachers. It is my hope that they will be able develop automated routines  that allow them to be critical thinkers and informed consumers.